This is the 5th year of the fair and it will be taking place Friday June 2 through Sunday June 4.
We are super exciting to be hosted by Knockdown Center! and this will be the first year that APPLICATIONS ARE OPEN!
Over the years the invitational fair has grown dramatically and in 2016 we featured books and artworks from 30+ publishers and artists from New York, Chicago, California, and Vancouver, a site-specific art installation by Pam Butler, and diverse hourly programmed events.
BABZ Fair features SMALL PRESS, INDEPENDENT PUBLISHERS OF ART AND POETRY, SELF-PUBLISHING ARTISTS AND COLLECTIVES, & ARTIST PROJECTS.
This year we are collaborating with artist Andrea Arrubla to produce the weekend programming. If you are interested in proposing an event i.e.; book launch, reading, performance, workshops, please fill out the form with the details and we will do our best to include it in the programming.
In addition, the fair will feature a day-long conference that will focus on current critical issues within independent publishing communities as well as emerging practices in production, distribution, and design.
FAIR DATES:
Preview: Friday June 2, times TBD
Public Hours: Saturday, June 3, and Sunday, June 4, 1–7pm
LOCATION:
KNOCKDOWN CENTER
52-19 Flushing Ave, Maspeth, NY 1137
FEES:
$75 for a table
(you may apply with a shared table but max. of three collaborators & include names of all proposed exhibitors in your application)
Applications Due April 10
**Applicants will be notified by early May**
If you have any questions please email info@blondeartbooks.com
Please help us spread the word!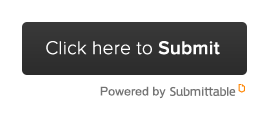 Images from BABZ Fair 2016 at Signal, Brooklyn